Duchess Package
---
'a pleasant way to say I Do…'
The Duchess Package at Holroyd Gardens provides exclusive access to the rotunda and water feature for your wedding ceremony.
This package allows you access to the Rotunda for up to two hours. Wedding vehicle access is limited to the car park only and does not provide access along the drive way up to the Rotunda gates.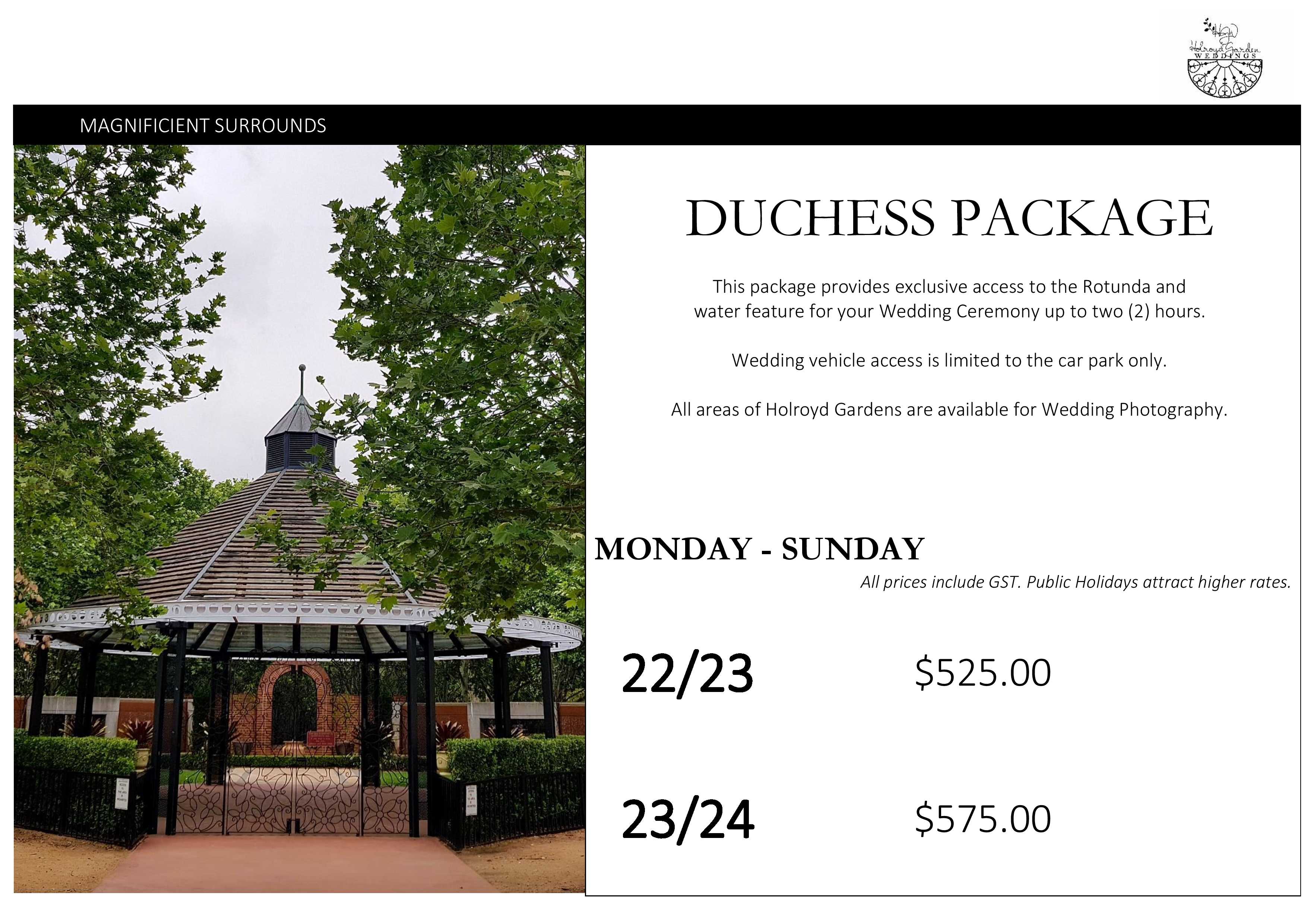 Please read the terms and conditions for further details.
For upgrades and additional options at this venue such as aisle decorations or bridal arch, please click here to be directed to our 'Additional Options' page.