The Brickworks – Holroyd Gardens Park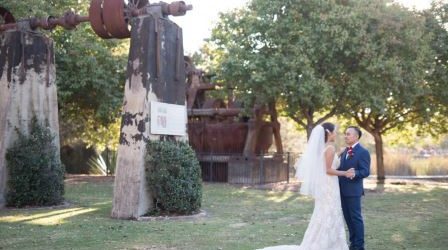 The former Goodlet and Smith site is significant for being the first mechanised brick plant in the region. The site retains physical remains of the original brickmaking plant. Also, home to a Workplace Tragedy Memorial.
The area located at Holroyd Gardens Park is easily accessible by car via Brickworks Drive off Walpole Street.
This area is a very popular photo location with Brides and Grooms for it's convenience and close proximity to the Holroyd Gardens Rotunda. (It's in walking distance)
Book Holroyd Gardens for your Wedding Ceremony, view our various packages available by clicking here